Weekend trip from Mumbai to Shirdi The Holy land
October 12, 2017 - Arun Kumar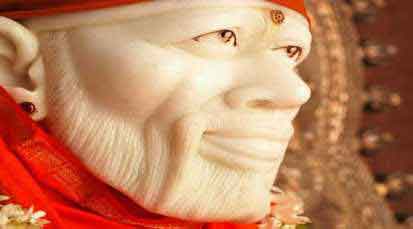 "If you look for my Aid and mentor I'll directly provides it to you. If you forged your burdens on me I'll bear them; there'll be no wish within the house of my follower." – Sai Baba
"My people do not come to me of their own accord; it is I who seek and bring them to me" – Sai Baba
An epitome of simplicity and harmony, a religious journey that may leave you in awe and an area to feel liberated, Shirdi is that the abode of the foremost revered saint, Sai Baba. The teachings of Sai baba inspire countless devotees from across the globe to go to Shirdi.
Well-connected with Mumbai by road, rail and air besides being a revered pilgrim's journey Place, Shirdi is sweet for a brief weekend getaway.
Things you can do in Shirdi:
Visit the Sai baba Mandir: Your trip to Shirdi is incomplete without a visit to the Sai baba temple. Settled within the center of the city, the temple has the respect of housing the samadhi (burial site) of the revered saint Sai baba. The temple opens at five am and therefore the doors are closed at 10:45 pm.
Go to Shingnapur: a little village within the Ahamednagar district of Maharashtra, Shingnapur homes the notable Shani Mandir. it's additionally referred as the lockless village since nobody locks the house here. In fact, a number of the homes and retailers don't have doors. Lord Shaneshwar is believed to be guarding everything. Another belief is that whoever tries to steal something can face the wrath of the god. Locals are doing this since generations. Isn't it quite unbelievable in an exceedingly country like India?
You can also check for Shirdi Shani Shingnapur tour package
Stop at Dwarkamai: All followers of Sri Sai Bhagwan have a unique place for Dwarkamai in their hearts. A fine looking house of Prayer, Dwarkamai is wherever the saint spent nearly sixty years of his life. Do take away time to visualize the brilliant work of art of Sai baba at the house of prayer.
Enjoy a meal at Rajdhani Restaurant: Do strive the Rajasthani Thali at this eating place once in Shirdi. It not solely serves delicious food however is additionally rated one in every of the Best restaurants in Shirdi by its patrons. The eating place is open between 9 am and 9 pm.
SaiShub Tips:
Q: Where you can Stay?
A: Flower Regency (3 star), St. Laurn's Hotel shirdi (4 star), Sun n Sand (5 star). You'll be able to additionally arrange your stay in these hotels in Shirdi.
Budget Hotel: Starts with Rs. 4,500 per person (includes stay)
Shirdi Distance from Mumbai Airport : 242 kilometers (approximately)
Shirdi Distance from Pune Airport: 196 Kilometers (approximately)
Travelling Type: Family
Get touched by the unimaginable power of Sai Baba. Set up a weekend trip to Shirdi from Bangalore
- guide by Arun kumar(updated on 25th jan 2018)