Significance of Shirdi and Quotes said by Saibaba
November 3, 2018 - Shanthi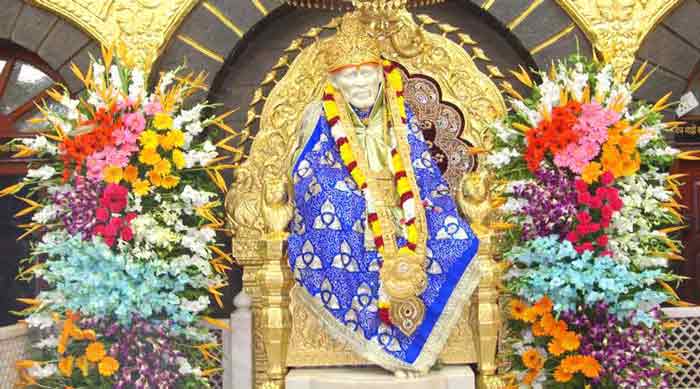 Shirdi, the promised land where sai baba stayed physically for sixty years before finally he took mahasamadhi in 1918. Sai baba said to all devotees "you cannot enter shirdi without my permission, it's me who draw you to shirdi". It's been proven many of times with devotees that if they arrange a visit to shirdi, it's not a potential trip without a decision from sai baba. There are range of instances where baba has not given permission so several devotees got off their shirdi trip in final stage. Yet there are numerous instances where numerous devotees unplanned even have been to shirdi to own the happy darshan and look for the blessings of sai nath.

You cannot enter shirdi without my permission, it is me who draw you to shirdi
To visit shirdi click here

further baba told "once you set your feet onto shirdi , all of your sufferings shall come to an end". We are able torealize several instances for this within the satcharitra yet like experiences of varied devotees. Its a true boon for those that are suffering with something like lack of wealth, lack of excellent health, lack of peace of mind, lack of youngsters etc. Once they visit shirdi and pray whole heartedly to baba, he can definetly bless them with no matter they raise intially and at later stages without asking additionally, he can bestow them with what's sensible for them, such a kindheart of shirdi sai baba.

At another instance, sai baba said to a follower that "if you're thinking that sai is just in shirdi with this five and half feet physical body, you have not understood sai". People who have realized sai, will feel that he's staying in their hearts solely. He's present in everyplace in all the forms. Simply we want to possess the realization that he's there in all the forms. For this additionally baba has given various instances that from a dog to someone at numerous levels with devotees it was absolutely he solely who tried to save lots of them. A classic example of mrs.Tharkad, once she offered a roti to a hungry dog, baba says that she has fed him to heartfelt meal. Another instance once nana chandorkar offers a sweet chapatti to baba, he simply stares at it, and heap of house flies eat the sweet chapatti. Finally baba asks chandorkar to take the remaining as his prasad, unable to grasp that it absolutely was baba solely within the sort of house-flies, who has consumed it, nana gets aggravated , then baba shows a selected asan which solely nana does and nobody is aware of it. Then nana gets confidence that a bit like he knows everything regarding him by staying in his inner heart, he's there in each and the every forms and takes it as his prasad.

By all of these we are able to conclude that baba isn't simply restricted to shirdi, however he is present in everyplace in all the forms.

But the question arises, folks are getting to shirdi to go to baba, however what brought baba to shirdi? Many another times, baba told that his gurusthan was there and he was staying in his guru sannidhi, that he has lit the dhuni and throughout his time period, he paid his feeling to his guru within the style of dhuni fireplace. Even at later stages people who have treated baba as their guru additionally stayed back at shirdi or have been known as to shirdi by baba. One of them is sivanesan swamiji, who had been known as to shirdi by baba and stayed all his time period rendering service to baba. People who completed baba can see him in all and extend their service to him.

Our epics and puranas claim that where ever a sage stays for some seconds, that place is taken into account to be a spiritually acclaimed place. It becomes a kshetra. Individuals can throng to it place to hunt the blessings of that nice person. That place can have the positive vibrations of that great person. Who ever visits that place are going to be definetly endued with smart thoughts. In such circumstances , what will be same regarding shirdi, whereverbaba stayed physically for sixty years. It's the best of the religious places, wherever individuals will get fulfill their wishes and place an end to their sufferings with the blessings of sai baba.
- guide by Shanthi(updated on 5th nov 2018)